This article was co-authored with Catherine Walker and Nerida Jolley. You can read the introduction here, and then continue with the rest of the article, for free, via the University of Manchester's website here.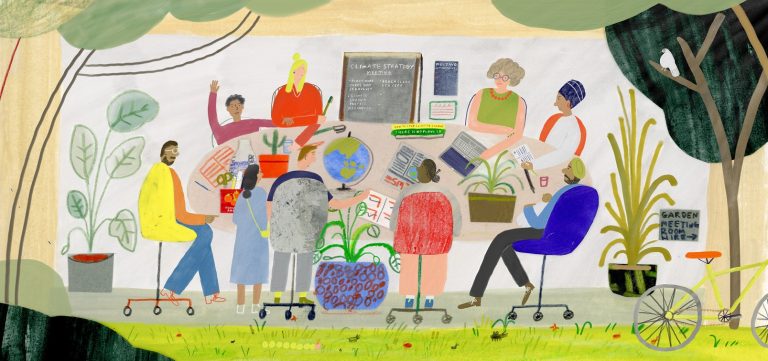 How can climate change education address rather than exacerbate eco-anxiety, whilst also valuing and learning from diverse perspectives? Following a strong collective youth voice at COP26, climate and sustainability education have become more prominent on governments' agendas. Soon after COP26, the Scottish Government announced plans to update and strengthen its Sustainability Action Plan, designed to implement its flagship Learning for Sustainability policy. Following suit in April 2022 the Department for Education (whose remit covers educational institutions in England) launched a revised 'Sustainability and Climate Change strategy'. Among the initiatives in the strategy is a new GCSE qualification in Natural History to be introduced from 2025, which some teachers hope could be a focal point for teaching on climate change.
Similar policy and curricula updates have been seen around the world. Up until 2022, when version 9.0 of the Australian Curriculum was released, climate change was mentioned explicitly only four times. Now there are (according to one count) 32 references to climate change across a range of subject areas: civics and citizenship, geography, history, science, mathematics, technologies, and the arts. In launching a set of teaching resources to coincide with the 2020 'Our Atmosphere and Climate' report, the New Zealand Ministry for the Environment explicitly linked the development of these resources to demands from young people. Notably, the resources prioritise the inclusion of mātauranga Māori [Māori knowledge] in teaching on climate, acknowledging the contribution of 'centuries of observational data on the state of Aotearoa's weather and climate'.
In updating curricula and policies, governments are catching up with concerns that have been crystallising in many young people's hearts and minds – and, for a vocal minority of young people, through collective action – in recent years. As one Melbourne-based teacher shared in an interview with Catherine in 2021:
One of my favourite questions to ask kids is open-ended: what is the biggest environmental issue facing Australians at the moment? So, I ask kids that when I interview them when they go for leadership positions in the environment portfolio at the school and [over the last five years] it has changed away from more generic things about forest clearing and biodiversity loss, and no doubt the most common answer over the last five years has either been the Great Barrier Reef or climate change full stop.
The rest of the article focuses on:
The politics of climate change education – and the impacts on teachers and students
Young People at a Crossroads
Students want action-oriented teaching on climate change
Climate change education must recognise contextual differences and inequalities
On the ground stories can build empathy and engagement
Creative, sensitive and diversely informed: Moving forward with climate change education
Read on, for free, via the University of Manchester's website here.